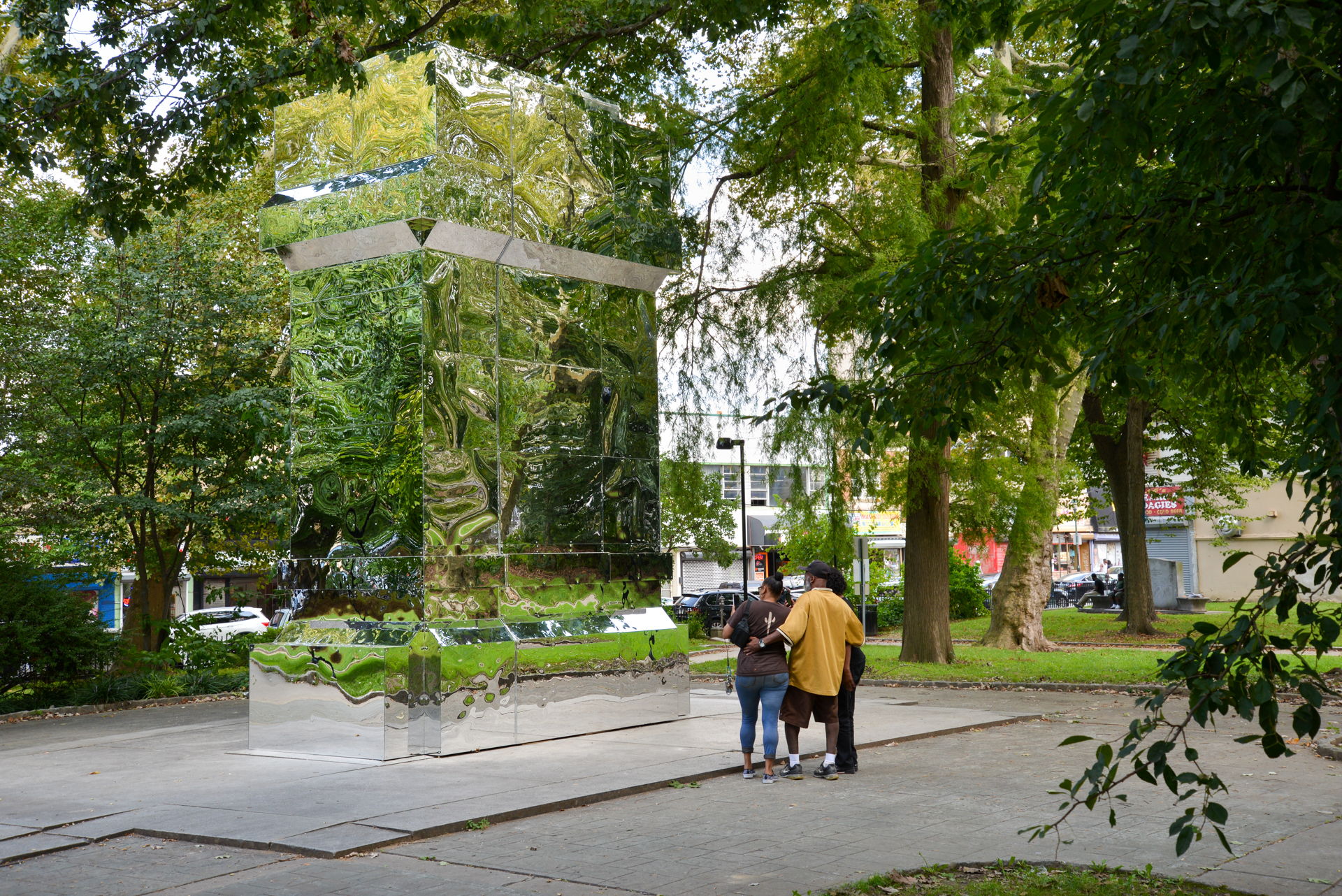 Karyn Olivier, The Battle is Joined, Monument Lab 2017 – Philadelphia
Monument Lab is a public art and history studio unearthing the next generation of monuments through stories of social justice. We cultivate and facilitate critical conversations around the past, present, and future of monuments.
Founded in 2012, Monument Lab emerged from a series of classroom conversations in courses taught by Paul Farber and Ken Lum.As a studio and curatorial team, we pilot collaborative approaches to unearthing and reinterpreting histories. This includes citywide art exhibitions, site-specific commissions, participatory research initiatives, a national fellows program, a web bulletin and podcast, and a workshop series for municipal and cultural officers.
Our studio is based in Philadelphia, and we currently collaborate with partners in over a dozen cities, including Chicago, Los Angeles, New York, Memphis, Newark, Richmond, St. Louis, and Washington D.C., and many others.
Donate via Credit Card or eCheck
FAQ
Is my donation and credit card info secure?
Yes, the security and confidentiality of your information is our highest priority. We will not sell, trade or share your personal information with anyone else, nor send donor mailings on behalf of other organizations, and we will only share personal information if you have given us specific permission to do so.
Is my donation tax deductible?
Yes, we are a fiscally sponsored project of CultureTrust Greater Philadelphia , which is a public 501c3 organization recognized by the IRS. Your donation is tax-deductible to the fullest extent permissible by law.
How do I know that my donation was made successfully?
You will receive an emailed receipt immediately after your donation is submitted and your credit card is processed. Your donation will also show up on your bank or card statement within 1-3 business days.
Do I get a receipt?
Yes, a receipt is sent to your email inbox once your donation is processed. Please be sure to keep a copy of your receipt for tax purposes. If you select a recurring donation, you will be sent an individual receipt each period when your donation is processed.
Is my donation private?
We will not share or sell a donor's personal information with anyone else, nor send donor mailings on behalf of other organizations.